Introduction to Natural Remedies
The term natural remedies applies to a variety of natural health care approaches that make you naturally healthy and cure your disease in natural ways. Natural Remedies include herbs and herbal remedies, foods and diet, home and folk healing methods, massage and natural therapies, and many other such approaches that promote the health of body, mind and soul. A lot of natural remedies have been used for thousands of years by many cultures in the world.
Many natural remedies have been proven by modern scientific studies. Many modern medicines are made of plant sources and based on the traditional formulas.
Is something wrong with modern medicine?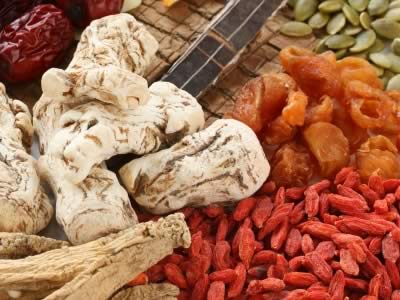 Please read our FAQs page – Frequently Asked Questions
Many herbal remedies have fewer side effects than the modern medicines when treating the same diseases. Some of them have been proven to be long-term effective in treatment of the diseases.
With medicine costs through the roof, why not give a home remedy a try? While there is always a risk with any surgery, why not first to try something that is less risk, less pain, less cost and fewer side effects? There are many foods and spices in your kitchen that can be used as home remedies, and may help relieve or cure many diseases.
New remedies, such as fish oil, omega-3, glucosamine, chondroitin, MSM, etc., contain the components that are isolated from the natural herbs or animals. These new remedies are available in the health supplement market in form of tablets, pills, capsules, or liquid.
Herbal Formulas consist of combinations of multiple herbs that are consistently used in traditional medicine. Many herbal formulas have been used for thousands of years, and have time-proven effects to prevent, relieve or treat certain diseases.
Natural therapy is a form of alternative treatment that seeks natural healing, and minimizes the use of surgery and drugs. Natural therapies include food therapy, aromatherapy, foot bath, scraping therapy (gua sha), massage therapy, fasting therapy, urine therapy (urotherapy), SPA, etc…
As you may not know that more than 90 percent of Indian population use some form of Ayurvedic treatment. Today, a lot of western people employ Ayurveda such as massage, meditation, or cleansing therapies to help treat their health problems.
Traditional Chinese medicine (TCM) is originated in China and has evolved over thousands of years and has developed thousands of herbal formulas, acupuncture, food therapy recipes and other treatment methods.
Do you want to learn how to make a home remedy to help treat a disease? Are you looking for a recipe of food therapy …
Go to the page: How to Make a Decoction