Asafoetida is used in Ayurveda and traditional Chinese medicine for treating many diseases, such as indigestion, upset stomach, dyspepsia, abdominal pain, asthma, chest tenderness and menstrual cramps.
Asafoetida is a gum resin from a native Indian herb. Asafoetida has a pungent, unpleasant smell. People use is as a spice and medicine.
Asafoetida has downwarding effects. It directs uprising qi down out of stomach, chest and lower abdomen, thus can relieve the symptoms of fullness in stomach, chest and lower abdomen.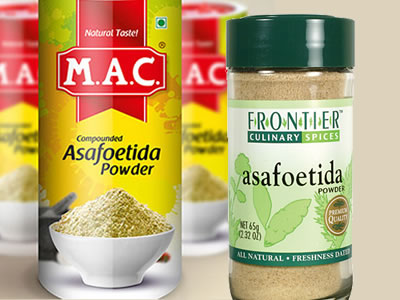 Asafoetida also has blood-moving effects. It can remove blood clots, thus can treat women's menstrual pain due to stagnant blood.
To treat the above disorders, you can:
1. Consume a pinch of asafoetida with warm water;
2. Use is as a cooking spice and add it to dishes;
3. Combine it with other herbs.
Please note, a person with a weak stomach should not use it. Pregnant women should not use it due to its downwarding properties. It might cause a miscarriage. Asafoetida can help relieve menstrual pain caused by stagnant blood, but if you have heavy bleeding, you should avoid using it. Because it might increase the risk of bleeding. Please consult a doctor before using it.
For more information about natural remedies for indigestion, go to Natural Remedies Center: http://www.naturalremediescenter.com/treat/indigestion/
Please note:
Any articles on this website are only for informational and research purposes. You should first consult your physician before taking any natural remedies, health supplements, herbal medicines, food therapies or alternative cures discussed here for your health treatment. [More about
Terms of Use
...]